Susan Crawford has lived in Falls Church, Virginia, for most of her life. She received a BA in Psychology from Wake Forest University and went on to a 40-year career providing leadership and other "people skills" training to employees at every level in private industry, hospitals, and the federal government throughout the United States. Susan grew up attending church but only began to really read and study the Bible in 1988. She is most grateful to the many people who have shared with her what they have learned, and she is delighted to be able to help others discover and better understand the truths of the Bible. Susan and her husband Dennis have two adult children and five grandchildren whom they visit often in Charlotte, North Carolina. They enjoy golf, movies, music, and travel. Their favorite trips have included tours of Israel, Egypt, Jordan, and Turkey where the stories of the Bible really came alive for them.
Jenny Guinness is a Californian.  She studied at the University of Southern California and began a modeling career in San Francisco.   Her career took her to Paris and New York where her agent was the legendary Eileen Ford.  Jenny had the privilege of working with extraordinary photographers such as Irving Penn and Richard Avedon for the pages and covers of Vogue magazine. During this period Jenny began a deep spiritual search which eventually led to her becoming a follower of Christ. She went on to L'Abri – a Christian study center in Switzerland – where she met her English husband, Os Guinness. They lived in Oxford England where their son Christopher was born, and Jenny worked for a television production company in London. They now live in the U.S., where Os is a lecturer and writer – and Jenny is a fledgling writer.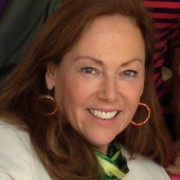 Kathryn Hanley grew up in the Washington area and studied Economics at  GW University.  She was a Business Development Director for architects and briefly worked for an internet start-up in California where she became a Mac girl and never went back.  She was a core leader for Community Bible Study and came on board to help coordinate the Georgetown Women's Bible Study to let founders Melissa Overmeyer and Heidi Scanlon concentrate on teaching and discipleship.  Kathryn is the Executive Director of the Hanley Foundation and serves on the boards of the Wendt Center for Loss and Healing and the Bullis School.  Kathryn has two stepdaughters in San Francisco and a son and daughter in Chicago.  She is "G'ma K"  to two gorgeous grandkids and has been married to Michael for 29 years. 
Nikki Hillary (nee David) spent her early childhood years with her grand parents in a small village in South India. Her forefathers, originally Hindus, eagerly embraced Christianity when they heard the good news of the gospel from the British Missionaries in the late1800s. Nikki attended Christian institutions in Madras (now "Chennai") State and earned a graduate degree in Education and taught High School students there. After her marriage, she came to the U.S. in 1963 with her husband who worked for the Embassy of India in Washington D.C. They became immigrants in 1968.
Life in US was very alien and yet very enjoyable for Nikki. She loved raising her two sons and participating in all kinds of school and community activities. She worked part-time for Peace Corps as a Tamil Language Instructor. Later she started working full-time as a Computer Systems Analyst for various IT companies in the area and for the Federal Government. During these years, she attended the Bible Study Fellowship (BSF) classes in the evenings and served as a small group discussion leader. Nikki also enjoyed teaching Sunday school classes and adult Bible Study groups in her church in Bowie, MD.
After retirement, Nikki and Josi founded a non-profit organization named "Sarojini Orphanage Trust Inc." and were able to support poor and disabled children in India and Indonesia. They are grateful to God for this opportunity to touch many lives in His service.
ELIZABETH KEPLEY LAW loves many things about life, but one of her greatest passions is to teach the Bible so that anyone becomes confidant to open the book, read, understand and encounter Jesus, the one who gives life to all.  Much better than going to the spa!  (Although she enjoys that, too.)
She is on the teaching team at the Georgetown Women's Bible Study, and for the past 16 years, she has taught a weekly Bible study in South Arlington.  In the fall of 2017, she launched the McLean Women's Bible Study.  All of these groups welcome women who come from every background, denomination, churched, never-go-to-church, and country.
Elizabeth has lived in Washington, DC and Virginia for 33-1/2 years.  Her career  incorporated walking the halls of Congress as a lobbyist, being married to the most wonderful man, Steven Law, and being the mother of two amazing children, Charlotte and John James, and everything one does when the job is wife, mother, volunteer, cook, sick nurse, occasional doctor, and counselor.   She also enjoyed life with their dog, Layla, who now chases squirrels in heaven.
Joyce McCarten is a professional artist and an art instructor in the DC metropolitan area.  For forty years she has studied God's Word and has learned to walk humbly with Jesus.  Her experiences have taught her how to integrate her trust in Christ with her work as an artist and a teacher.  Through many challenges, the Word of the Lord has been a light to her path.
Elizabeth "Betsey" Mulloy, a native Texan, received a BA from Stephens College and an MA in English Literature from the University of Missouri where she also taught. Moving to the Washington, DC, area in 1972, she freelanced for the federal government, the American Institute of Architects, and the National Trust for Historic Preservation, writing a history of the Trust and co-authoring America's Forgotten Architecture. Although she had grown up in church, Betsey recommitted her life to Jesus Christ in 1973; she began serious study of the Bible, and soon after began teaching the Bible. Her articles have appeared in Today's Christian Woman, the Catholic Digest, and The Hidden Hand of God, a Guidepost anthology. Her book, Your Secret Name (Chosen 1988), encourages readers to acquire their true identities from God rather than from the culture around them. Divine Love Song: Discovering God's Passion for You in the Song of Solomon, was published by Baker House in 2003. Betsey and Michael have been married for 45 years and have two grown daughters.  All the Mulloys love to travel and have been on many missions to Africa and to Central and South America.
Melissa Overmyer is founder of Something Greater Ministries which combines her love for evangelism and development of small group communities. Something Greater seeks to serve God by creating opportunities for people to encounter God through prayer, Scripture study, community, and the teachings, traditions and spirituality of the Catholic Church, for the transformation of our daily lives and our world. She is also the founder of the Georgetown Women's Bible Study, an Interdenominational Women's Scripture Study Group founded in 1991 and is still meeting. Melissa has taught the Bible for over 30 years.
Melissa is a convert to Catholicism, the book she wrote about this amazing journey is called Metamorphosis of a Soul, One Woman's Testimony and can be found on Amazon.  Her recent book released through Servant Press : BORN TO SOAR, UNLEASHING GOD'S WORD IN YOUR LIFE, is a Scripture Study and Prayer Journal which teaches Lectio Divina, while drawing spiritual insights from the fascinating life cycle of the  Monarch butterfly.   
Melissa travels and speaks extensively and was chosen to speak at the 2017 National Prayer Breakfast in Washington D.C. to Congressional Spouses and to men and women from all of the 50 States.  She was chosen as one of the lay representatives from the Archdiocese of Washington to attend the USCCB Convocation of Catholic Leaders in Orlando, Florida in July, 2017.
Her weekly blog is called something greater and it connects Biblical truths to everyday life and can be found at www.somethinggreater.net.
She has contributed regularly to LIFEZETTE news:  http://www.lifezette.com/author/melissaovermyer/  She has served on the board of Walking With Purpose Catholic Women's Bible Study.  She has been trained to be a part of the Christian Healing Prayer Ministry by Francis MacNutt. 
Melissa works with the Archdiocese of Washington developing materials and training for Catholic small groups and is a Catholic ALPHA ambassador, helping to establish small group community in Parish life.  She is currently working on her Masters Degree in Catholic Theology at the Augustine Institute and is an artist, author, and speaker and lives in Washington DC with her husband Dale and their four lovely daughters.
 Heidi Scanlon A native Georgian (and intense SEC fan), Heidi leads prayer at National Community Church (NCC), where she oversees the prayer teams, directs leadership and prayer ministry trainings and serves on a weekly rotation with various NCC prayer teams. She also collaborates with other churches and ministries on prayer initiatives and works with NCC Coaching and Care to create healing prayer teams. Believing that "history belongs to the intercessors," Heidi is passionate about raising up a generation of intercessors who will pray for NCC, our city and the nations.
Heidi followed a circuitous route into full-time ministry. Following the model that she is "called" to Jesus only, Heidi has had a wide variety of "assignments" from Him. She began her career at Price Waterhouse Consulting in the Change Integration – Best Practices Group and became a benchmarking expert. She also served as a lobbyist and governmental affairs director for a million member grassroots organization, with a global relocation firm as a settling-in agent for multinational banks and as Washington DC Regional Director for Alpha USA before launching her own high-end interior design practice.
Using her varied background, Heidi can now be found raising up groups of "atmosphere architects" – people who are passionate about creating spaces for others to encounter the love of Christ.
She's also loves working with Disciple Girls movement and the Alpha Teams at NCC. On Wednesdays you can find her in the "field" on mission to DC ministry teams around the city.
She lives in Georgetown with her favorite person on the planet – her husband, John Scanlon. She is mother to the fabulous Anna and Andrew Scanlon. With an always full house, she's fortunate to call many others her "children" as well.
Diana Schick has a degree in Education from Texas State University and a Masters Degree in Religion from the International School of Theology.  For 14 years, she served as a staff member of Campus Crusade for Christ, International.  In 1985, Diana founded Creative Living International, a non-profit organization through which the Bible studies she has written are distributed worldwide.  In addition to writing, Diana has done extensive speaking, seeking to help individuals discover biblical principles for everyday challenges.  Diana and her husband live in San Antonio, Texas, and have two daughters.
Deborah Schneider has lived in the Washington D.C. and Virginia area for over 30 years.  While pursuing a career in retail advertising, she worked in Pittsburgh, New York City, Detroit and Washington D. C.  After coming to a personal relationship with Jesus in her early 40's, Deborah committed her life to the study of the Bible and serving the Lord as best she was able.  Through the years while attending Christ Our Shepherd Church in Washington D.C. she taught Sunday School, led Home Group Studies, taught in the Women's Ministry and served on the Healing and Prayer Team.  She was blessed with inspired Bible teachers and developed a dependence on and love of God's Word.  Her desire is to share with other women  what God has taught her so they may be encouraged.  Her desire is to share with other women  what God has taught her so they may be encouraged.  Deborah also enjoys gardening and quilting–especially baby quilts.
Mariama Thera was born in Mali and graduated from the National School of Administration, Bamako Mali with a Masters in Economic Science. She also did post graduate work in International Development at American University. Mariama has 13 years of consulting and program management experience in International Development in Africa, working with the Institute of Research on Public Health in Bamako Mali, the African Development Bank (ADB) in the Department of Women in Development (WID), UNICEF, and UNHCR in Ivory Coast.
Since 2000, Mariama has been living in the USA and is currently working as a French Language and Cultural Insight Instructor, Curriculum Developer and French Language Tester with the US Defense Military and Intelligence, US Diplomats and US Agency for International Development.
Since her early age, Mariama has been passionate in finding God, understanding the purpose of life and establishing a relationship with God. She grew up in Christian family in Mali. She is a self-studied scholar of comparative religions. She is the mother of 2 adult sons, one living in Arlington and the youngest in Paris. She believes knowledge and education is the ultimate source of true freedom and salvation and likes to share it.  Mariama is the co-founder and the CEO of Baobab Learning Center, a Diaspora initiative program for children's education and community's empowerment in the South of Mali.
Her motto is "Hope in God and align self with God's Will, as He is certainly always in control no matter what is happening" 
Enid Walker has a heart for encouraging women in their relationships with the Lord.  She serves on staff with Cru as part of the Significance Project Leadership team. Enid is a graduate of Spelman College, where she received a degree in Psychology. She and her late husband of 21 years, JT Walker, served with Campus Crusade for Christ for 16 years, living in Columbus, Ohio, Kalamazoo, Michigan, and Raleigh, North Carolina, before coming to serve at Immanuel Bible Church in Springfield, Virginia.  Enid was a speaker at Family Life Marriage Conferences for nine years. She has also spoken at a variety of women's and college student events. Enid has worked as an analyst with Northrop Grumman and TASC. Her greatest delight is being the mother of five children, one daughter-in-law and one son-in-law. Kara and Timothy live in Fredrick MD, John-Mark and Meg live in Richmond, VA, Ariel lives in Burke, Virginia, James lives in Chesapeake, Virginia, and Zoe is a senior in high school. She has one grandson, Jacob waiting for the rest of us in heaven.  Enid is looking forward to a granddaughter making her appearance in December.
Kathy Weeks is a native Virginian. She completed a BS in Applied Mathematics at Wheaton College, where she met her roommate's brother, Larry. He became her husband, now of 38 years. Their five children were home-birthed, then homeschooled in various subsets through their elementary school years. After successfully transferring them to assorted suitable educational settings, she earned her MSW from VCU to strengthen the other half of her brain.
For most of her life Kathy has volunteered as an advocate for several vulnerable populations and in the Worship Ministry of whatever church she and her husband have attended. Her women's Bible study group, intact since 1997, has been a loving life support through some tough times. She considers it an enormous blessing to have always attended Bible-believing churches, being exposed to the truth of the Gospel through every stage of her life thus far. Kathy enjoys singing, reading, cooking, gardening, and almost any activity with friends, her grown children and grandchildren, including texting.
Penny Wood, wife for 36-1/2 years and widow for the past 10, is mother of 2 married, adult children, and grandmother of 5 beautiful grandchildren. With her husband Buddy and family, she has enjoyed living in the US from east to west and in between while he served 21 years in the Air Force and she is now a 30+ year resident of Northern Virginia. She enjoys gardening, golfing, walking, traveling, and being close to her kids and grandkids. She has attended Immanuel Bible Church in Springfield, VA for over 30 years where she sings in the choir, is a mentor mom in MUMS, the moms of preschoolers program, and enjoys supporting other women through friendship and mentoring. 
She became a Christian at age 11 and a student of the Word during her college years. She finds her greatest joy in intimate moments of study, prayer, and sharing her faith with others.